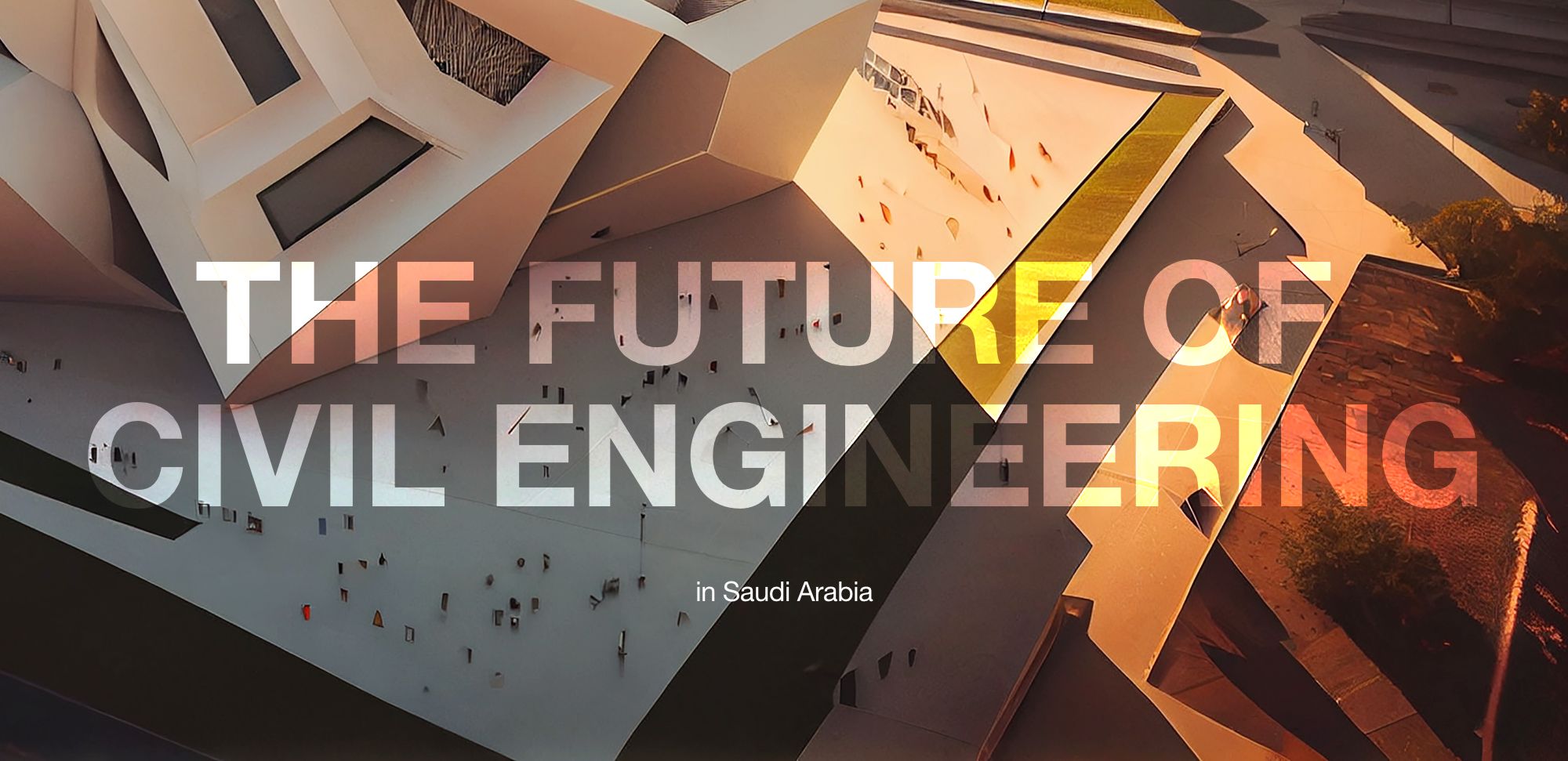 When talking about the future of civil engineering in Saudi Arabia , it must be mentioned the importance of this specialization in the Kingdom, as it witnesses a great demand from students, and it is an essential component in the development process that has taken place since the announcement of Vision 2030. The tasks of the civil engineer cannot be dispensed with, as they are the backbone The main thing in progress at the urban, planning and environmental levels, so in our article we will get to know the future of civil engineering in Saudi Arabia and the expected prospects for it.
Civil engineering in Saudi Arabia
Of civil engineering in the Kingdom of Saudi Arabia is considered one of the important and vital fields, which plays a fundamental role in the development of cities and their infrastructure, and the work of civil engineering in the Kingdom is based in many areas, the most prominent of which are mentioned as follows:
Roads and Transportation: This field includes the design, construction and development of roads and bridges, in addition to ports and airports, as well as the improvement of transportation means and systems.
Infrastructure: represented by sewage, water and drainage projects, in addition to communications and electricity, and the development of infrastructure networks in areas designated for housing, commerce or industry.
Building and construction: includes the construction of residential, industrial and commercial facilities, and other public projects and utilities that are supervised by the government, in addition to developing designs and managing the construction process in facilities.
Health and safety: represented in the design and construction of health facilities, hospitals and safety facilities such as police stations and fire stations.
Environmental Engineering: This field includes projects related to soil and desertification, in addition to those related to resource management and sustainable environmental designs that aim to raise the quality of life and preserve the environment.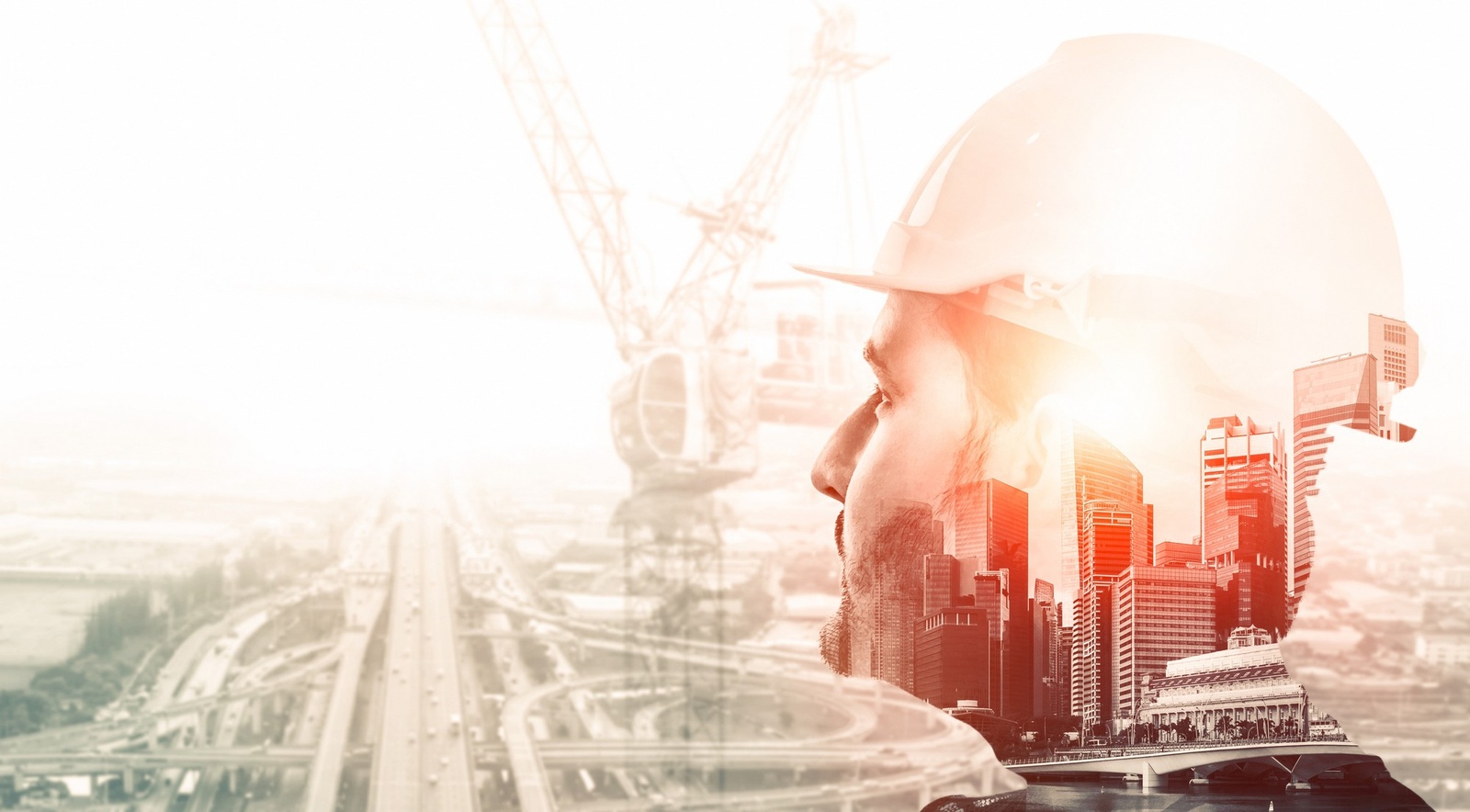 The importance of civil engineering in Saudi Arabia
The importance of the future of civil engineering in Saudi Arabia lies in what this specialization provides in benefit to the Kingdom on several levels:
Urban development: Civil engineering is considered the basis for the development and improvement of cities, regions and public facilities, and this would raise the quality of life and promote and support urban development.
Economic growth: As investment in engineering projects of all kinds creates more job opportunities and promotes a large number of economic sectors, which contributes and enhances the progress and growth of the economy in the Kingdom.
Improving the quality of life: by relying on modern engineering methods in sustainable construction, which provides comfortable and suitable residential and commercial projects for residents, and contributes to preserving their health and safety.
Factors affecting the future of civil engineering in Saudi Arabia
The future of civil engineering in Saudi Arabia is considered a promising and important future, and it differs from the future of other engineering disciplines, as the holder of a bachelor's degree in this specialization can work in many field sites, consulting jobs and other office work, which means that there are many fields of work for the civil engineer in Saudi Arabia has always been, and the prosperity of the future of work in this specialty in the Kingdom is linked to many factors, the most important of which are:
Urban development: The Kingdom of Saudi Arabia is witnessing rapid growth in urbanization and population numbers, which means an ever-increasing demand for strong infrastructure and multiple engineering projects, and this in turn requires more qualified and specialized civil engineers.
Economic transformation: represented in the development that the Kingdom is experiencing in various sectors, whether tourism, industrial or entertainment, in light of the economic transformation that it seeks to achieve through Vision 2030, which means an increase in the future need to develop cities, infrastructure, industrial areas, etc., and this in turn requires civil engineers.
Technology and innovation: As the civil engineering sector in Saudi Arabia is witnessing an increasing development, whether in technologies or innovations, where advanced technology is relied upon in the implementation of engineering projects, in order to increase work efficiency and improve its environment.
Sustainable construction: In light of the growing interest in sustainable buildings and smart designs, the future of civil engineering in Saudi Arabia will be prosperous. These modern strategies need civil engineers who can apply modern concepts related to green building, in which environmentally friendly facilities are built.
At the end of our article, we have talked about the future of civil engineering in Saudi Arabia , and reviewed the most important fields in which civil engineering plays a major role in its development based on modern technologies in construction.
And we, at ACUD , always adopt sustainable building standards and technologies as much as we can, following the Kingdom's Vision 2030, which seeks to create an environment more suitable for human life.
To find out more details about ACUD 's services , you can contact us from here.