Success stories
built over the years
The story
of ACUD company
ACUD is a company formed in 2005 by a group of reputable professionals from the construction industry in the GCC. Its inception and existence were a direct to response the market demands in the Middle East region. Not only qualified, but capable construction companies are able to execute and deliver innovative, unique projects of the highest quality, within time and budget perimeters. The current and future affiliations, divisions, and subsidiaries of ACUD, always strive to provide integrated, value-added services and solutions to its valued clients. The primary capital of ACUD rest in the vast resources and highly talented group of professionals that provide multi-sector services within one company.
Leading in Building the Future of Gulf Area.
Exceeding the expectations of our clients & partners to redefine the construction industry, through state-of-the-art and exceptional techniques with top quality standards, sustainability and excellence.
ACUD's essence of business is delivering our commitments within budget and schedule perimeters without compromising to quality, safety, and professionalism. To achieve this throughout the corporate structure, we educate, disseminate and practice the core values of our company. This allows to continuously enrich the spirit of teamwork, productivity, and personal pride in the work environment.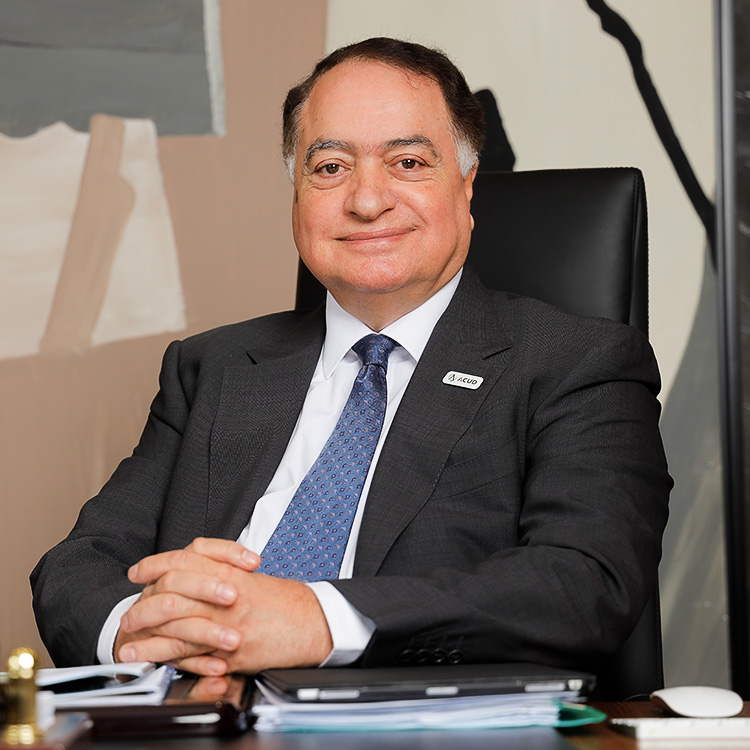 As we gaze into the future, we eagerly anticipate the forthcoming prospects for expansion and advancement. ACUD embraces a steadfast dedication to fostering innovation and advancement across the construction industry and its associated management procedures. Our highly committed team endeavors to pioneer this endeavor, striving to attain remarkable achievements as we contribute to Saudi Arabia's 2030 vision. With an unwavering emphasis on ownership and meticulous planning, we are actively constructing a more promising future for all involved. We extend our best wishes to everyone as we progress unitedly towards our shared goals.
We are committed to a policy of achieving profitable growth by providing error-free delivery of services that consistently satisfy our customers' expectations of quality, reliability and safety. Our quality policy is deeply rooted in our commitment to the following:
CUSTOMER
SATISFACTION
By executing projects conforming to the required quality standards delivered on time and within budget.
QUALIFIED
PERSONNEL
By hiring the most qualified personnel in the field and improving their performances continually by effective training.
CONTINUAL
IMPROVEMENT
By complying with the requirements of our quality managements system in improving its effectiveness in meeting quality objectives.
Values
and what we stand for
Values
and what we stand for
Taking the lead in creating a culture of integrity, excellence, and innovation. Together, we are building something extraordinary.
We empower our team to make meaningful change in the world. We create opportunities for our employees and customers to join forces and make a lasting impact.
We stand for values that drive our business with purpose. When faced with difficult decisions, we strive to stay true to our principles and take responsibility for the outcomes.
Making the impossible happen with collaboration. Leveraging strengths and working together to achieve more than anyone could do alone.
Leading by example, inspiring greatness. Shaping the future through managing our actions, one day at a time.
Delivering quality projects to clients with unparalleled service standards. Creating clients' pride, satisfaction, and loyalty through every interaction. Investing in relationships that last.
Adaptability is our strength. We embrace change and foster commitment from the individual and the group to achieve our goals. Open to ideas, development, innovation and excellence.
Innovating for a better tomorrow. We take risks, think outside the box, and develop unique solutions to complex challenges.